Hvornår:
6. juni 2020 kl. 12:00 – 7. juni 2020 kl. 12:00
2020-06-06T12:00:00+02:00
2020-06-07T12:00:00+02:00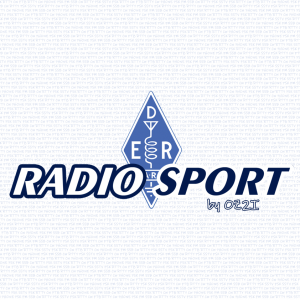 *   TRAVEL FREE TO TWO FORMER WRTC COUNTRIES -- FINLAND OR BRAZIL  *
      by Martti Laine, OH2BH
Araucaria DX Group of Brazil, ZW5B  & Radio Arcala of Finland, OH8X jointly offer those high performing 63 event paricipants a lucky draw for one-week trip to Finland, including the OH Summer Camp and DX-summer activities and visit to Arcala superstation OH8X. If you cannot stand for 24-hour daylight in Far North  you  may opt one-week trip to Brazil instead, including participation in CQ WW SSB or CW and a visit to PS2T or ZW5B super stations. (*) These trips are scheduled for 2021 because of the current coronavirus pandemic.
The top 30 multi-mode scores, top 5 single mode scores on each mode, and top 3 scores of each continent will receive an online certificate. The same group of sixty-three (63) scores will participate in the above lottery.
How do I qualify?  This weekend – here's the snap-shot:
*This Weekend: 06-07 June, 2020, 10.00 UTC Saturday – 09.59 UTC Sunday*
*BANDS:* 80, 40, 20, 15, 10 meters
*MODES:* CW, SSB, DIGITAL (FT4/FT8 only)
*OPERATOR AND MODE CATEGORIES:*
1) Single operator, both in STAYHOME and NON-STAYHOME categories:
A: Single mode CW, or SSB, or Digital
B: Multi mode CW/SSB/Digital
*EXCHANGE: *59(9) and the AGE (years) of the operator. Women may use 00. *If you or your counterpart do not want to disclose your/his age, please use 99.
Note: On FT4/FT8 normal reports (no age) are used.*
*SCORING:*
1) NON-STAYHOME STATIONS:  Each valid QSO gives 1 point.
Stations can be worked once on each mode and band with a maximum of 15 QSOs.
There are two types of multipliers:
a) Number of DXCC countries worked, counted only once.
b) Number of different STAYHOME call signs worked, counted only once.
READ MORE DETAILS ABOUT LOGGING S/W ETC.
http://ko8sca.com/rules.pdf
https://www.qrz.com/db/OH2STAYHOME
WELCOME ON BOARD
COVID-19 COMMUNICATIO EVENT COMMITTEE
E21EIC, KO8SCA, OH2BH, OH2MM & PY5EG
Regler findes her:  http://ko8sca.com/rules.pdf